<![if !vml]>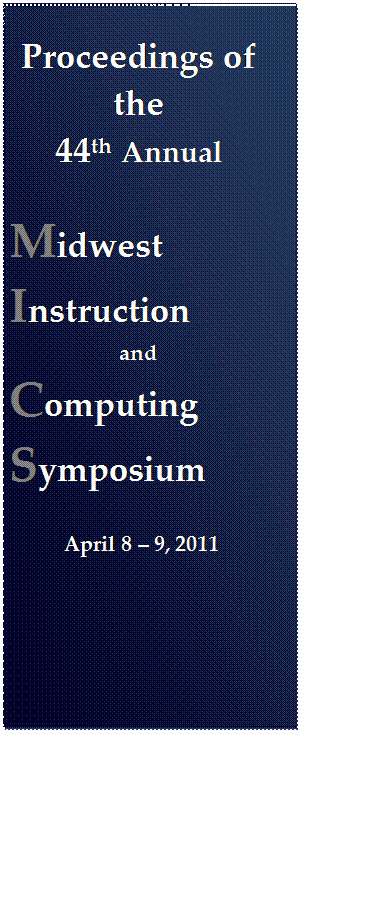 <![endif]><![if !vml]>

<![endif]>
  Department of Computer Information Systems
<![if !vml]>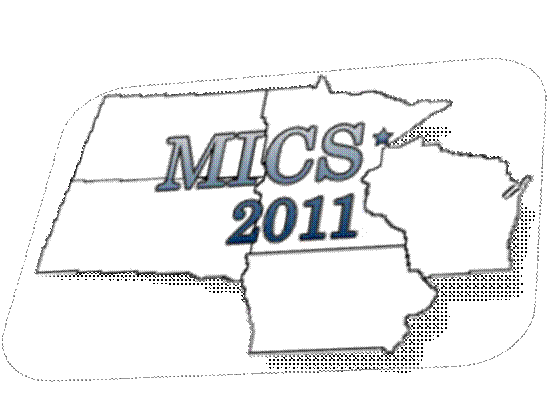 <![endif]>
Sponsored by our Partners:
<![if !vml]> <![endif]>
<![if !vml]>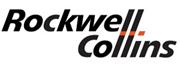 <![endif]>
Midwest Instruction and Computing Symposium:
The Midwest Instruction and Computing Symposium (MICS) is a regional conference dedicated to providing an educational experience to higher education participants. The conference focuses on integrating computer-based technology into teaching and learning processes of all disciplines, along with incorporating the study of this technology into the curriculum.
The Symposium was established in 1967, making it one of the nation's oldest conferences focusing on computer-related issues at smaller higher education institutions. MICS was formerly known as the Small College Computing Symposium.
For more information on the history and goals of MICS, see http://www.micsymposium.org.
Keynote:
<![if !vml]>

<![endif]>Andrew Elofson
Founder of PCs for People
PCs for People was formed in 1998 when Andy Elofson, a Blue Earth County social worker, arranged a donation for a local teen that was computerless. In 2001 a relationship/internship program was developed with Minnesota State University - Mankato. Since that time, PCs For People has donated thousands of computers to those who would not otherwise have the opportunity to easily access technology and actually own a computer.
PCs for People takes donated computers and rebuilds, refurbishes and redistributes them to people with limited access to technology. PCs for People allows people to give something back to the community and increase their knowledge of computers in doing so. In 2010, PCs for People was awarded a contract to distribute 1,000 computers to low income families throughout the state of Minnesota.

Technical Session I       DECC 12:30 PM – 2:00 PM
Technical Session II     DECC  2:30 PM – 4:00 PM
Topic                                    Harbor Side Convention Center – Room 302       Chair: Noel Petit

2:30 PM

Stuart Hansen,

3:00 PM

Paul Wagner,

3:30 PM

Kent Lee,
Terrence Mason



Topic                                    Harbor Side Convention Center – Room 202          Chair: Qi Yang

2:30 PM

Joseph Clifton

3:00 PM

Richard Brown, Elizabeth Shoop,
Patrick Garrity,
Timothy Yates

3:30 PM

Yi Liu, Wei Wang, Onyeka Ezenwoye
Technical Session III          CSS    8:30 AM – 10:00 AM
Topic                                                            Tower 2607                            Chair: Terry Mason

8:30 AM

Nifty Assignment: Parallelism in a Data Structures course using Java threads and concurrent data structures

Elizabeth Shoop,
Shilad Sen,
Richard Brown

9:00 AM

Nifty Assignment: A Rigorous Course Sequence Based on VB.NET

Qi Yang

9:30 AM

Nifty Assignment: iOS 3D Game Development using Unity3

Kuravi Hewawasam
Technical Session IV          CSS   10:30 AM – 12:00 PM